Beecarbonize
Cards Against Climate Change? Beecarbonize gets a big update!
---
Our No Time To Waste Update has just landed!
We took all the feedback and improved and extended big parts of the game. We added a lot of new cards, pushing the total number of unique cards to 235 including a totally new path to victory.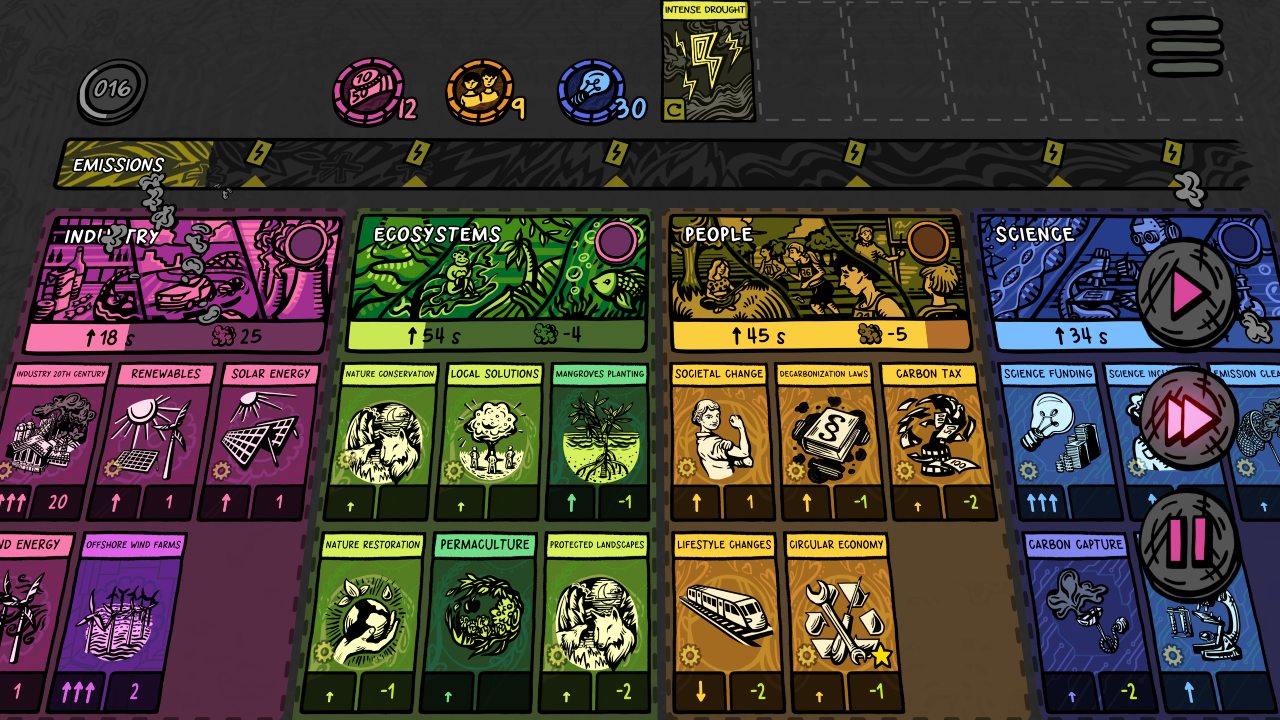 Improved Graphics and Accessibility
We improved graphics, both in terms of polish and accessibility, making the whole experience a little nicer and smoother. We added new illustrations to all the tipping point events.
Hardcore Mode
Finally, we added a new mode for players who want to be challenged. In this mode there are several key changes:
events spawn more frequently,
the types of events that randomly appear is determined by the maximum level of emissions reached - therefore cutting your emissions to zero won't help after you emitted a lot (the maximum decreases slowly over time);
destroying some cards will immediately spawn reactionary events, so you have to plan your build more carefully.
shorter emission bar.
If you previously beat the game this is a perfect opportunity to come back to it.
The updated game is now available for free here on Itch.io and on the Apple App Store, on Google Play, where you can also enjoy achievements and challenges.
We can't wait to hear what you think, let us know!
For all Charles Games, thank you for playing
Ondrej
Files
Beecarbonize_win.zip
65 MB
Jun 21, 2023